Pinoy pride and loads of fun in Joey Concepcion's 60th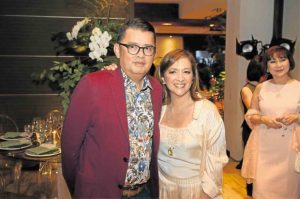 Joey Concepcion kept on postponing the celebration of his 60th birthday. He is not one to throw a lavish party, despite what he has achieved for himself and his Go Negosyo advocacy.
When it was finally settled, he wanted the celebration in his home. He is quite a homebody, so it was appropriate to have the party in his and Marissa's modern home. He limited the number of guests to 200.
With Joey's directions and Marissa's inputs, the celebration of a milestone was set.
First direction: Keep it relatively simple and intimate. Fun, nothing stiff.
So I put the production team together. Marissa called, to my mind, one of the best caterers, chef Florabel Co Yatco, to join the team.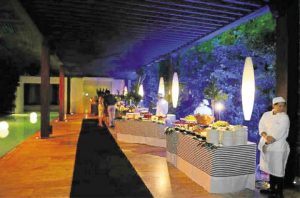 Food spread prepared by chef Florabel Co Yatco
Aside from her excellent food, her attention to detail and impeccable service are incomparable. Florabel knows the personal taste and preference of almost every VIP present—one likes a gin and tonic before dinner, another doesn't eat seafood, and yet another is not carnivorous. She is truly a very warm person.
Flower arrangements, done by Marissa's florist, were huge greens and Phalaenopsis in slim three-foot-high glass vases. Marissa wanted a feeling of lightness so tables were in clear glass and mirrors topped with off-white plates, gold flatware and celadon table napkins.
The pièce de résistance was the lighting of the tall bamboo trees in the sprawling garden in green and blue, fully covered with a 25-ft-high clear tent.
The entertainment was the coming together of the icons of '80s OPM: Hajji Alejandro, Kuh Ledesma and Basil Valdez singing their hits, and maestro Ryan Cayabyab on the piano jamming with them.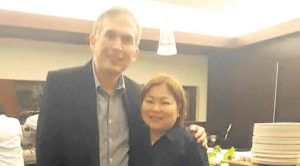 Miguel Miñana and chef Florabel Co Yatco
The entertainment was capped with the performance of Christine Allado who was in the country for five days, on a break from her stint as one of two Filipino leads in the London production of "Hamilton."
Then there was Fil-Am Broadway artist Paolo Montalban. He and Allado sang excerpts from "Phantom of the Opera" and "West Side Story."
As the show ended with bravos, everyone was gripped with Pinoy pride fever.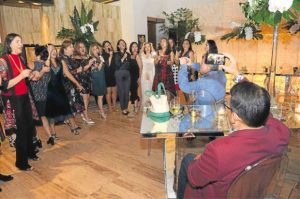 Friends of Marissa serenading Joey with "Can't Take My Eyes Off You."
It was 1 a.m. when I left, and there was no sign of the party slowing down. We had a great piano player who was like a walking Wikipedia of piano pieces, accompanying everyone who wanted to hold the mic, from government officials and business tycoons to virtually every who's who in society.
I heard the party ended past 2 a.m. I thought it was one of the most fun parties I helped put together. —CONTRIBUTED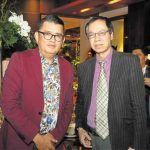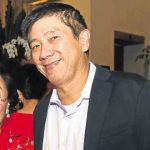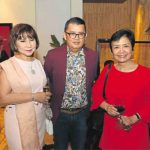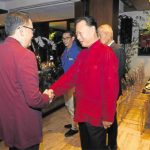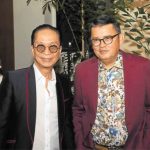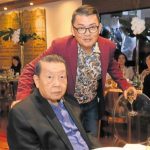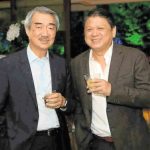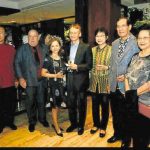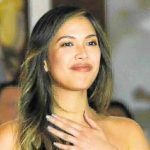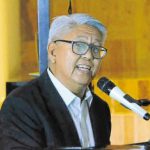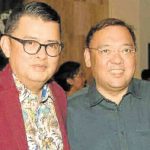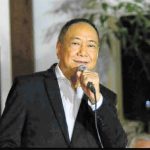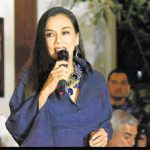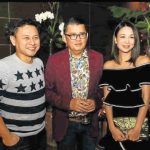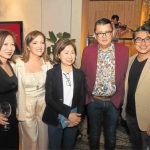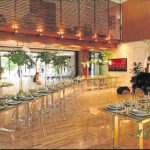 Read more: https://lifestyle.inquirer.net/302978/pinoy-pride-loads-fun-joey-concepcions-60th/#ixzz5w5dWhspa